Couple of things happening in the world's collective consciousness.
Kan.ye is annoying people with his seemingly self-indulgent rants.
People are concerned about Ama.zon's drone idea.
People are boycotting Wal.mart/Pa.pa John.s/any other business where the wealth disparity is large between the everyday worker and the executives.
My Libertarian side is about to rear it's ugly head…so…yeah.
Kanye.ezy
My own twitter explanation sums this up my thoughts on him:
Ka.nye is so passionate, lol. It's really about Authenticity. He isn't playing or pretending…it's just that he's becoming less relate-able.
…for most people when he started out being a guy that spoke to and for people in an everyday way. He's more aspirational now.
Not sure if he cares about people understanding, but if he does, kinda needs to use better words.
He's talking about real issues, but you have to sift through a lot of confusing wording to hear him.
I mean I feel for him! Pepo are reacting BC we thought he was a better communicator. The innanet is a blessing and a curse…
There's a thin line between intrigue and self indulgence.
People have turned on him because he no longer serves the hoi polloi in a direct way. He's pushing boundaries into new territory and not doing a great job at explaining what he's doing to an audience that he built up by being an everyday kind of guy. What he's doing now is not going to translate well even if he WAS articulate enough to appeal to a wide range of people.
I fear Mr. Glo.ver will have the same problem soon. He explains himself better, but again when you build your fanbase based on the idea of being the guy next door, it's hard to consider you outside of the projection your fans have made for you…
I'm willing to bet like 64.35% of his fans are fans because of this portrayal :
Amaz.on Dron.e
Amaz.on is socializing the idea that they'll have drones making same day deliveries of packages and groceries.
Imagine that!
Of course there are all kinds of logistics challenges that would come with such an idea, but of course a ton of people hear "drones" and think this :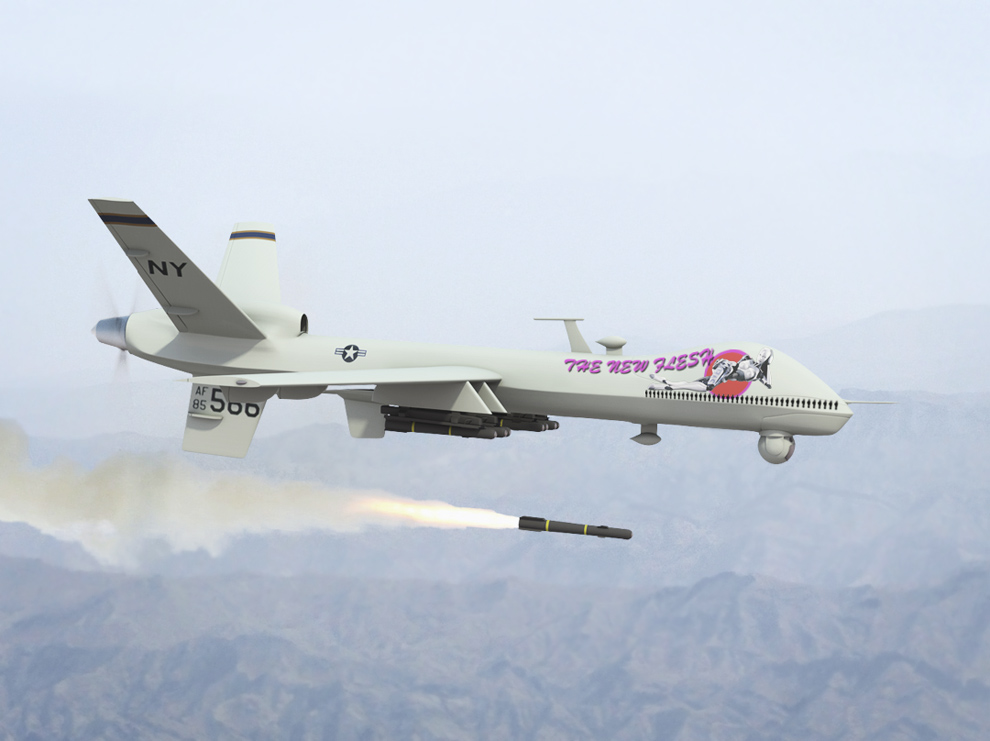 Or better yet, they say Amazon is putting other companies out of business.
BECAUSE THEY HAVE A MORE EFFICIENT BUSINESS MODEL!
GET RIGHT OR GET LEFT!
DON'T PUNISH THEM FOR PROVIDING GREAT SERVICE!
Boycotting Business based on wage disparity
Pretty sure I've griped about this before…but it grinds my gears when people say workers should be paid more because the top tier management makes millions upon millions of dollars.
People that make 7 dollars an hour.
And may or may not have a college degree.
Or many if any marketable skills.
Or conversely, even people who slave for hours at such a job.
But don't have healthcare and low wages…
I don't quite understand the notion of working for companies that clearly don't provide the benefits you want…and then complaining that they don't provide certain benefits when that's a company you chose to work for…
From a fb friend who works HR for a big box chain that was under fire last week :
My Black Friday vent.
So, this morning people are protesting about wages at Work.
Really?
This burns me because prior to me accepting any position, I was told the salary. At the time I asked if there were promotion opportunities and was told each time that there were. Either I accepted the job OR turned it down. If I accepted, I learned pretty quickly that to get more money I had to do something beyond just showing up ie come to work early, exceed the expectation of my supervisor and show that I could do more.
 I have been gainfully employed since I was 16 when my salary at Crawford Long Hospital in Atlanta when I made $2.40 an hour. I worked before school and on Saturdays. Because I wanted to do more I went to College and earned two undergrad degrees and A Masters degree and have seriously considered a PhD. With that said, I dare not become unemployed today and end up in that entry level position at Crawford Long expecting them to pay me $12 / hour for a position that only pays $8 / hour. That would be insane. While I understand that everyone may not have my education and or skillset, everyone has the capability to do something to make their lot in life better.
While I feel for people who are underpaid, you do have a job, be appreciative for what you have and if you want more money then bring something to the table to get more. People are constantly complaining about being underemployed. Well, to be gainfully employed might mean a change of venue. There are jobs in rural communities across this country. If you want to improve your place in life you may need to leave the big city. Everyone can't be in the big city. America is the land of opportunity. I keep saying that many folks are snoozing on retail careers and there are all types of jobs all over the country if we would just apply and we hire people over 40. Don't be a job or location snob, get the job, do your best and get promoted. That is how you make more than $8/hour and don't complain while you are on your mission. Double boo to the paid protesters… Guess that's how you make your living… Posing as employees of a company you don't work for? Chile please! Ugh! Insanity!
Some of her other comments :
I have met SO many associates who want to work at Work and they limit their availability so that they can keep government assistance. Many of them will work the minimum number of hours so that they can keep the government subsidies. Everyone who is eligible for our benefits should be able to pay for them because they are very very affordable. When we did open enrollment many people didn't sign up cause their plan was to limit hours to be on the government vs paying their own. Smh. Our medical benefits are cheaper than marketplace coverage and better.
We pay for GED and literacy programs for our associates and their family members. Pay tuition and books for college and offer thousands of promotional opportunities that most don't take advantage of. I am literally begging people to do more… they refuse. Unsure what Work can do. I think the feds should raise the minimum wage. We are above that for the lowest level positions we have.
***
Basically, no one is owed anything. If you want something, more money, better healthcare, better benefits, a man, etc. Learn the system, get your skillsets up, and pursue opportunities that offer the things you want. Is it easy? Quick? Without hardship? Absolutely not, but if you want something, for the most part, you still have to work and expend considerable effort to obtain/maintain things of value.
I honestly don't understand people who think they should get awards and accolades for breathing, or even doing what they're supposed to do…
—
All this to say, I feel like Ayn Rand was a freakin' prophet. If you work hard and have original ideas, you're punished and marginalized for being successful or innovative.
None of that!
Monopoly!
Boycott!
He's crazy!
She's unreasonable!
I deserve 50k+ because my CEO makes 50 million a year! Even though I have nowhere near the skills, network, education, etc. that 20-30 years of professional experience builds for such a person!
I am unoriginal and don't do anything that would force people to think outside of the box!
Technology puts people out of business!
I came to work and did what was in my job description!
REWARD ME!
Eff out of here…
Read More